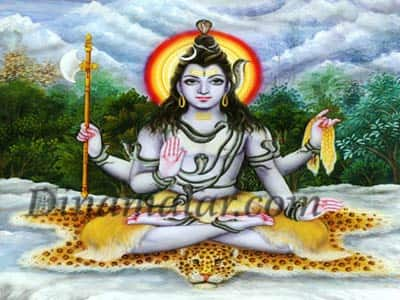 DAILY RITUALS AT THE TEMPLE: The daily rituals conducted in the temple fall into two categories. They are Nithya(Daily) and Aaganthuga Nithyam. Nithya poojas are the one that is conducted daily just as Usath Kaala pooja(Pooja before dawn). Aaganthuga means that which comes on a special or particular day that include special poojas(Chathurthi, shasti, Siva rathri,Pradosham, Pournami, Vishu, Aadi pooram, Annabishegam etc., days). Attention:The special and elaborate poojas are conducted after the Nithy poojas on those days they are called Naimithiga Poojas(poojas with special purpose).

TIME: A ghadika or Nazhigai means a period of 24 minutes. Yaamam or Sandhi means seven and half Nazhigais( 3 hours). 8 yamams constitute one day(one night and day).

POOJA TIMINGS: It is said that at Tiruchendur temple poojas were conducted twelve times a day. If that is not possible, Ushath kaalam(before dawn), Kaala santhi, Uchchi kaalam(Mid day/noon) sayaratchai(evening pooja) Irandam kaalam(First yaamam in the night)i.e., within the first three hours after night sets in, and Night Artha yaamam(before mid night) and thus six times a day the poojas should be conducted. If this is not possible in the temple, then at least poojas three times or two times a day are conducted. If poojas are performed only twice daily then only the Kaala santhi and sayatatchai poojas should be conducted.

Ushath kaala pooja should be conducted 3/3-4 Naazhigai i.e., 90 minutes before sunrise.
Kaala santhi should be conducted within 240 minutes or 4 hours of sunrise.
Saayaratchai pooja should start 3/3-4 Nazhigai 90 minutes before sunset and end at sun set time of that day.
Irandaam kaala pooja is also called Night first yaama pooja conducted within 3/3-4 Naazhigai 90 minutes after the night sets in.
Arththa Yaama pooja is performed after the Irandaam kaala pooja but 3/3-4 90 minutes before the closing of the temple. This pooja will come to an end with the closure of the temple for that day.